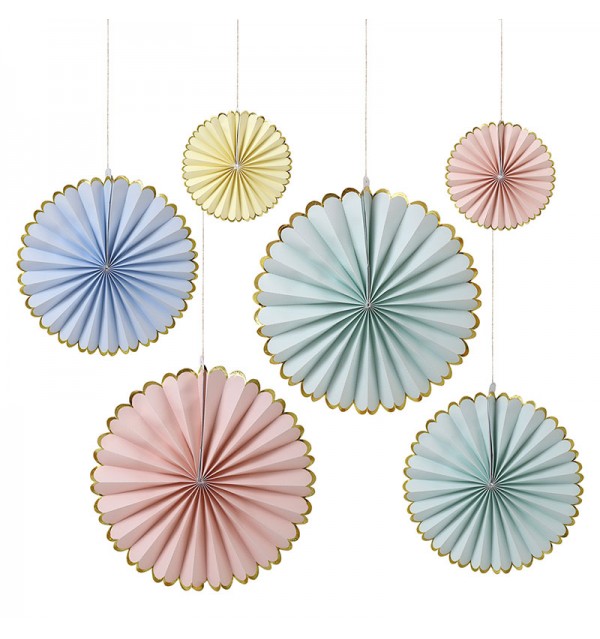  
Dreams Pastel Pinwheels
These stunning and super cute set of 6 pinwheels are perfect  for decorating any celebration. They add a touch of color and fun to any space.
100% Secure Payment Processing

Stress Free-Shopping | Free shipping on online orders over $149.00

Need Help? Call us (407) 730-4070
Suspend them above that birthday table or attach them to the wall. Any way you use them they will look fantastic. Each pinwheel has a gold foil detailing on the border and is hung by a metallic thread. Coordinate them with the scalloped pastel collection of party goods! Each pack contains 6 pinwheels in various sizes and colors.
Data sheet
Small Size

7" diameter

Medium Size

11" diameter

Large Size

14" diameter